We found Talented Technologies through an internet search. I had never dealt with them at all and after we got the shipping logistics down it was a smooth transaction. They were very professional and worked me through the purchasing and shipping process. The payment was made within days of receiving my equipment. They are very easy to work with and tailored our deal to suite our company requirements. I would highly recommend them to relieve your company of unwanted assets.
Talented Technologies has been a great partner to work with. Their commitment to customer satisfaction and collaboration has been top notch and very much appreciated. Their costing for used/refurbished hardware has afforded us the opportunity to be very competitive in situations where margins are thin and large hardware replacement's in short durations is necessary. Great communicators as well which makes transitioning hardware between us and our end customers seamless and painless. I would highly recommend Talented Technologies as a partner in the future.

Today, with the advent of electronic commerce, business is done literally around the world, every hour of the day. Finding someone to be honest and trustworthy in the purchase of my electronic equipment is daunting.
Recently I found 5 companies stating they purchase electronic test equipment. I sent the required information regarding the Fluke 1730 Energy Logger to each company. Within a day, only two responses were received; one from Divina at Talented Technologies and another company.
Following receipt of the offers several questions arose. Each time, Divina responded immediately, professionally, and in a friendly manner. It was the immediate and friendly manner which aided in trusting Divina. She reassured me after receipt she would keep me informed at each step, and payment would be prompt. Within 24-hours after receipt of the equipment, Divina sent an email stating the equipment passed inspection and testing, and the electronic check would be issued within the hour. This impressed me. Divina's offer was 19.2% greater than the other.
It was a pleasure doing business with Talented Technologies. It restores "faith in trust".
It's my pleasure to relate the wonderful experience I had doing business with Talented Technologies. While I only utilized their IT Equipment Purchase services, I'm quite certain that the framework of what I encountered extends to the other areas of their business as well.
Having concurrently dealt with other vendors (and having ample surface area with which to perform the comparison during calendar year 2016; I can honestly say Talented Technologies had no peers. I was assigned an individual who was well versed in the products I was selling and who remained my contact throughout the process. I was quoted a fair market price, which is quite different from other vendors who fail to assess and respond with "what do you want for it". Lastly the payment process was unimpeachable and quick; definitely not something I can say for any of the other vendors I've worked with.
I highly recommend Talented Technologies and they remain my first stop for service when I'm in the market to offload or acquire technology tools.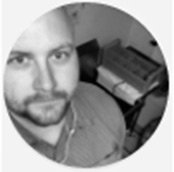 Talented Technologies is my preferred buyer of excess corporate IT assets. The team that they have put together is fast, trustworthy and always looking for solutions to any problem that might arise. I have used other wholesale buyers but none of them compare to the team at Talented Technologies. I use them and will continue to use them until the design biodegradable computers!
I had equipment that I no longer had any use for and I was interested in selling it, but I didn't know where to start. So, through an online search, I found Talented Technologies. They were very professional, and the customer service was second to none. As promised, the payment was made in a timely manner. I have since become almost a regular. They are a blessing to work with and they exceeded all my expectations!!!
I was recently looking for a new Cisco reseller because my maintenance contract was due for renewal. I didn't want to contact the original reseller because I had a number of poor customer service experiences with them. I contacted Talented Technologies, and my experience from day one was nothing short of extreme professionalism and excellence in customer service on their part. They not only took care of my needs in a timely manner, but also followed up to make sure I was completely satisfied. I will continue to do business with them, and I would highly recommend them!
Kenny and his crew at Talented Technologies are simply the best we have dealt with in quite some time. I have absolutely no reservations at all in recommending anyone interested in purchasing IT equipment to this company.
I came across Ken when I was in the market for a preowned OTDR unit. He calmly answered all my questions, sent us all the additional info we requested and the best part is he gave us a huge discount on great like new unit and I received my item super quick too. Oh there's more and this will further demonstrate to you how solid of a guy Kenny is. After three weeks with the unit we decided to return it not because we won't happy with the test set but got frustrated with the type of help/support or lack thereof we received from the manufacturer of the unit. This was our first OTDR unit and felt we weren't just buying a tester but also a platform we could build on. I explained our situation to Kenny and without any hesitation I received an RMA and a refund was issued to us. I will definitely do business with Talented Technologies again. Thank you so much Kenny!!
Overall we were very satisfied with your company's service. This was our first time in dealing with Talented Technologies. I found them via an internet search. I like the way the process from quote to payment is detailed. Talented Technologies quote and shipping arrangements were better than the other company we had dealt with. We plan use Talented Technologies for future equipment sales.
I found Talented Technologies through a Google search. I was worried about finding a company that would buy my equipment for a reasonable price. Similar firms gave me a much lower quote for my items. Talented Technologies walked me through every step of the buying process, and gave a fair offer for the equipment that I wanted to sell. Also, they paid me within a few business days after receiving my shipment. If you need to sell IT equipment, Talented Technologies is definitely the best company for the job.
I don't generally give out 5 stars (actually, never) or write a whole lot of reviews, but when I run across a business that exceeds my expectations I figure I'll help out people looking for reputable businesses. I bought a used copier from this company for my office. The condition of the equipment was clean and in very good and the price was fair and the once-over functional exam I gave at their facility was really favorable. They helped me load it into my moving van, secure it, etc. The office and warehouse area were very clean, which is a good sign of a well-run company. Anyway, There was a problem when I got the machine home. One of those Murphy's Law scenarios where a function was not checked at the location prior to moving the equipment. When I got home, I discovered it and let them know I had this specific equipment problem. About 24 hours later, I got an email telling me they were sending me the part that was malfunctioning. They didn't charge me, they just sent it. Wow. I will do business with Talented Technologies again every time I need office equipment because companies with integrity are not easy to find.