CONTACT US AND LET US HANDLE THE DETAILS FOR YOU
Whether you are selling or buying Cisco, IT, Memory, CPU and test equipment, you'll love our fast and courteous service, as well as our in-depth product expertise. As a trusted FULL service buyer and seller,
we offer top dollar quotes and free shipping for your surplus equipment. If you are looking to buy,
save up to 85% on our new or pre-owned equipment.
Services
With our asset recovery service, we will buy any quantity of IT, CPU, Memory and test equipment. You can expect exceptionally quick and complete appraisals for your excess networking, telecom, storage, memory, processors and test equipment.
The IT equipment we buy includes but is not limited to: Cisco routers and switches, Dell and HP servers, and EMC and NetApp storage devices. CPUs we purchase include AMD and Intel. Memory DDR4, DDR3 from Samsung, Hynix, Micron, HP, Crucial, Kingston, Infineon and many others. The test equipment we purchase includes Fluke meters, HP analyzers, Tektronix oscilloscopes and many more.
We also provide one of the most efficient and cost effective hardware maintenance services for your Cisco, Brocade, Enterasys and Juniper equipment with response times that will reduce your downtime
up to 40%.
We also provide consignment and trade-in services as well as great offers for your Lease Returns from most manufacturers including Cisco, Juniper, HP, IBM, Dell, Fluke, keysight/agilent, Tektronix and many more.
For your E-waste we are the GREEN experts in finding the highest
and best use of your end-of-life assets.
Our Happy Clients
It's my pleasure to relate the wonderful experience I had doing business with Talented Technologies.
Read More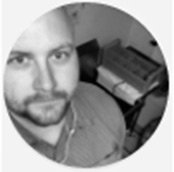 The team that they have put together is fast, trustworthy and always looking for solutions to any problemthat might arise.
Read More

Why Choose Us
Talented Technologies offers a full suite of services for the tech secondary market. We sell, buy, lease, cosign, auction, liquidate and broker all types of new and used IT and test equipment from all major technology industry brands.
We've been in business since 2008 and have thousands of satisfied customers who praise our unparalleled swift and responsive service.
No matter whether you want to recover cash from your unused IT or test equipment, slash your IT leasing and purchasing costs, reduce your downtime with a hardware maintenance services contract, or responsibly dispose of your E-Waste, we can help.
DISCOVER MORE
A Few Of The Manufacturers We Deal With

How To Sell Your Equipment To Us
Selling your IT, Cisco and Test equipment to us is easy, our team members will guide you through each of the steps.
We offer free shipping and freight services.
For non freight shipments, we'll generate both a PO and a shipping label once we have your company information and the dimensions and weight of your well packed equipment. We'll pay within a 1 business day of the equipment arrival in our warehouse once it's verified and tested.
For freight shipments, if you do not have the capability, we can palletize, shrink wrap and strap. For these shipments we usually pay within 5 business days of arrival at our warehouse.
You'll get a quote within 1 business day for most requests.
We agree on a price and you send us your company name, address and phone number.
We work out the shipping and packing details depending on whether you using freight or not.
We generate a PO and the equipment is either shipped by you or picked up.
We pay, within 1 to 5 business days of equipment arrival at our warehouse.
Watch What Our Customers and Friends Have To Say
I've been a consumer of Talented Technologies services and products for over a year and a half now, and I'm extremely satisfied with their service, their quality, and their support. AJ and his team do an amazing job of ensuring that our company has the means to continue on with our technology and, have the best support… possible. AJ goes out of his way to ensure that our team has the best tools, best technologies and available services whether its day or night.
I'm here to talk to you today about AJ Delorena. He is the CEO and Founder of Talented Technologies. He is an all-around amazing guy. He has great integrity and depth of character. He is real go-getter. He is a self-made man. He went from nothing to building a very successful business. He takes great care of his staff and his customers as if they are family. I really appreciate him as a friend and colleague and I recommend him and Talented Technologies without reservation.